About Us
Shuttle Bus was started by Raja Ganeshan on 11th June 2006 with the aim to provide the greater Auckland area with a friendly, affordable and reliable shuttle service.
From July 2013 till December 2016, the company was run successfully by Raja's son Ashwin and daughter-in-law Angelica-Rose who strove to uphold the same high standards which Raja Ganeshan had endured to provide the industry with. They ran the business successfully and also refurbished the whole look of our website; to make it more user and mobile phone friendly. As a reward; we are sure they were endowed with ample customer service experience; which will equip them ably in any sphere they wish to perform in times to come!
As both Ashwin and Angel have decided to pursue their future career through employment which will be more family friendly hours of work and also help to take care of their lovely young daughter. Shuttle Bus wishes them all success in their future endeavours. We do will miss them and their friendly service to our clients!
From January 1st 2017; Shuttle Bus once again comes back to the expert hands of Raja Ganeshan; who will continue in his quest to provide "friendly, affordable and reliable" service that Shuttle Bus is known for in Auckland for over a decade now.
Enjoy your holidays. Feel free to contact us via phone or email to let us know how we can help improve your travel experience. Thank you for using Shuttle Bus.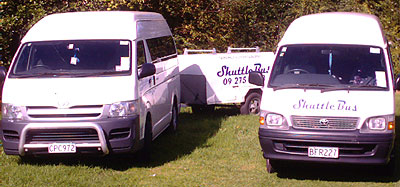 11 seater with trailer and 9 seater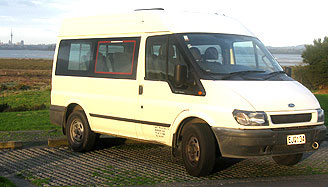 9 seater van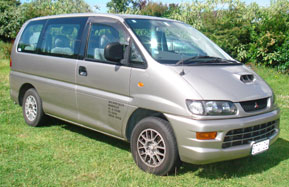 6 seater van